Not so very long ago, my mum and I held another tea in the garden. The theme, as it was the height of the English Summer, was Bugs, Bees and Butterflies: a celebration of everything that creeps, crawls and flutters when one is trying to enjoy tea in the garden. I wore a bustle with spiders printed on it, and Mum had on a stag beetle brooch...I do love a spot of dressing up.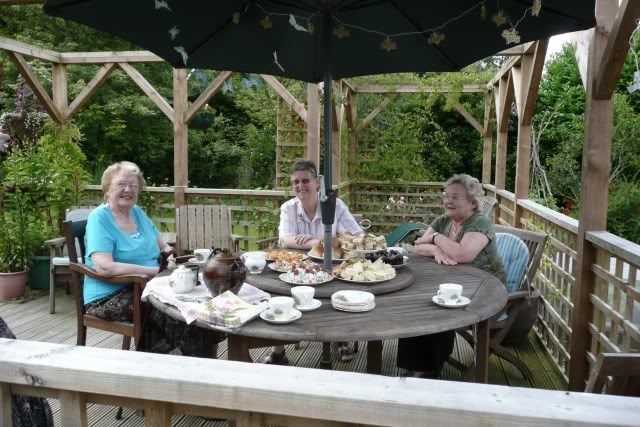 As this summer has been pretty rain-filled we were lucky to have a blazing afternoon, so could sit out on the 'bandstand'...Sadly, several of our invited guests dropped out at the last minute, but I had the rather lovely
gmul visiting from London for the weekend, and he wore his Utilikilt which mum's ladies found rather racey. He had hearts aflutter in Cornwall, but then that could have been all the sugar in the tea!

Cake with bees!



We themed the food, with little sugar beasties, and decorated the bandstand with strings of paper butterflies and bee lights...

All very civilised and gentle. As ever, we ate our fill and didn't need supper, and there was enough left over for me to take cakes into work the following morning, which went down well.

More pictures of the food under the cut!



Bugs in the egg & cress rolls. The watercress sandwiches were also very good indeed!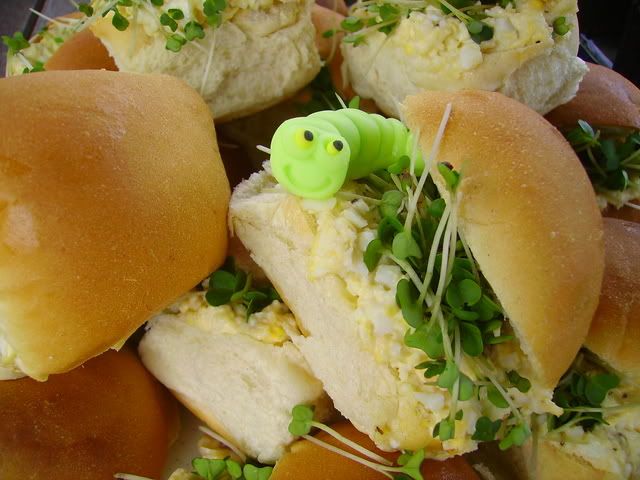 'Snail' meringues, roquefort pastries with walnuts, spiders in the sandwiches:
Close up of the bee cake - the lemon frosting was particularly fantastic:
Chocolate muffin, with cherries in the middle, chocolate icing with gold glitter and another cherry on top:
Later that evening my sister popped by with her toddler - small children being kept away from the fine bone china - and Alex discovered the remainder of the cherry pie filling...