Part of the fun of afternoon tea at home is building a collection of tea things...and let's face it there are a lot of peripheral fripperies one can indulge in....no end of embroidered linens, tray clothes, silver sugar tongs and cake stands to fill up the cupboards with...

A few weekends ago, I was in Truro (having tea with my mother, natch) and trawling the charity shops discovered some very pretty things which provided an excuse to dress up my bookcase which has been depleted of books since I went on a rationalisation bender and took loads of them down to the local thrift stores. In the Red Cross shop they had a basket of bits and bobs where I found three tatted doilies (tatting does seem to be a popular subject with my friends at the minute), six crocheted doilies and a set of embroidered doilies in the shape of pansies - one big tablecloth, six medium ones and six little coasters sizes. Everything in the basket was a mere 25p each! Plus a willow pattern tea cosy for a whole English pound. Bargain.

I then sold a pile of vintage clothes and used the proceeds to buy some Royal Albert Old Country Roses trios...have wanted some for simply ages and the china stall in the Truro flea market is run by the sort of dotty old lady I hope to become one day.

So I dusted off the Real Old Willow Pattern as well, and made everything look pretty...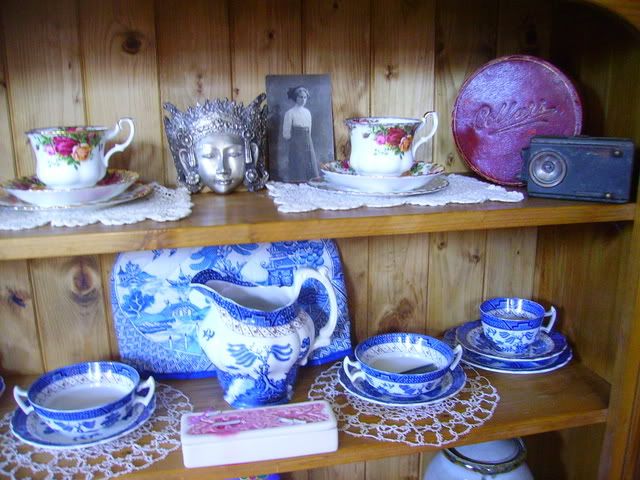 Royal Albert, in memory of my Great Aunt Millie who used to let me play with her set which was her wedding china...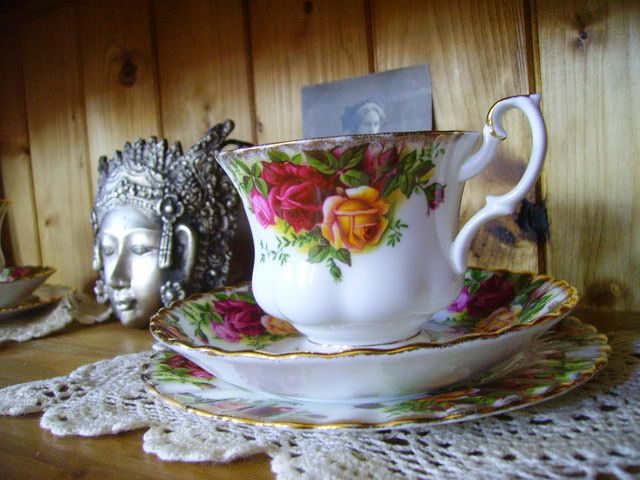 Tatted doilies...tatting is just so delicate!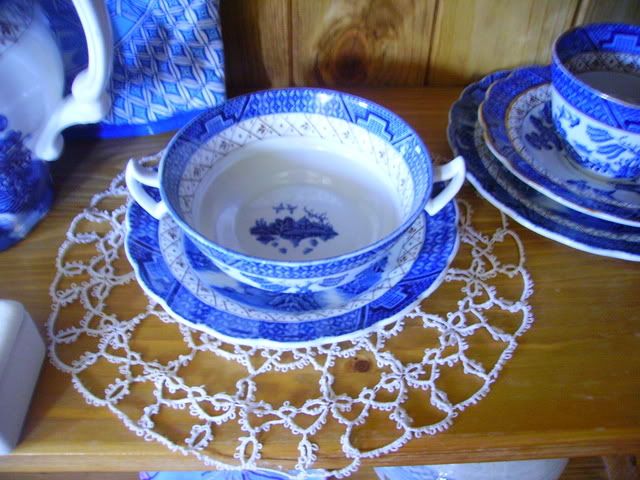 Pansies...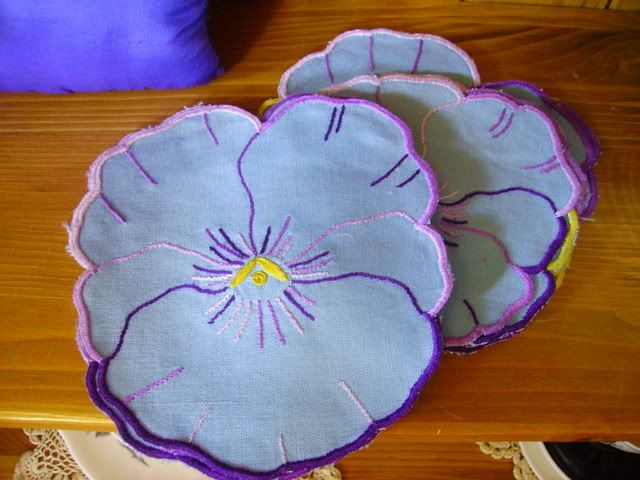 And a steampunky corner: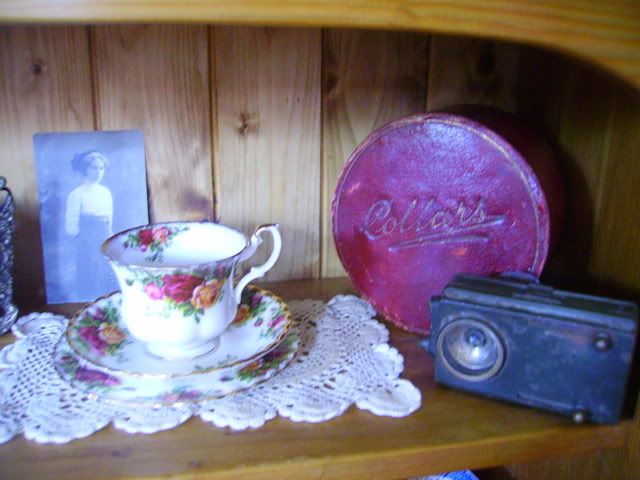 ...and goths like doilies for their skull collection: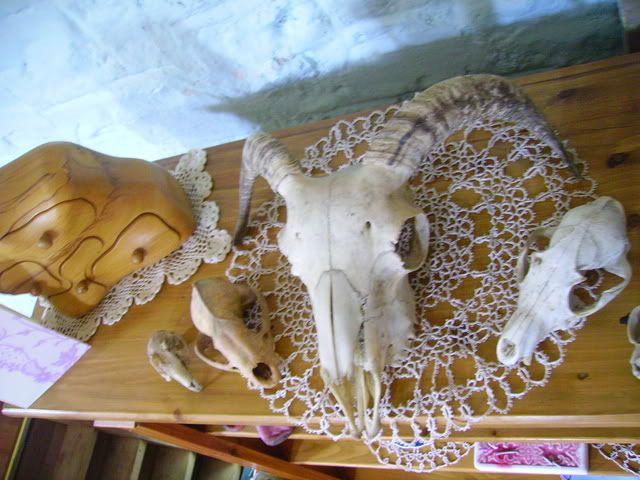 Then on Friday evening, when
gmul
came to visit for the weekend, he surprised me with another set of Royal Albert I'd been coveting - their Masquerade pattern. Full on gothy girliness...I only have four of the six trios out due to space, but think a tea party to christen it need s to be organised! Abashed at such a lovely present...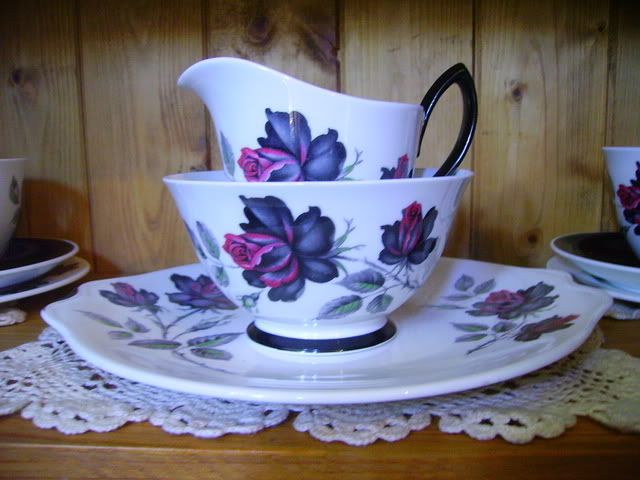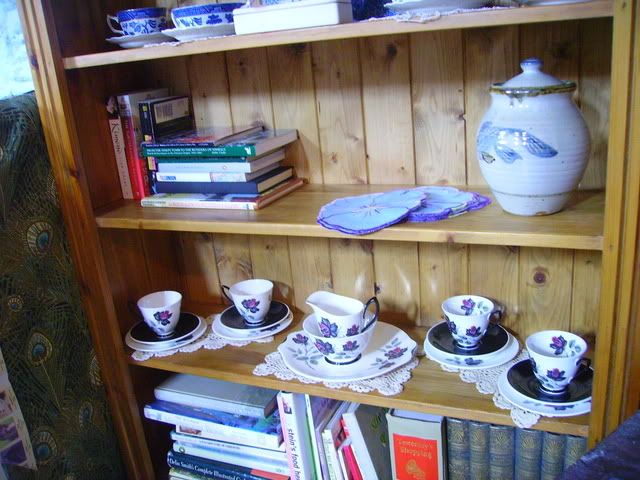 The finished tea corner: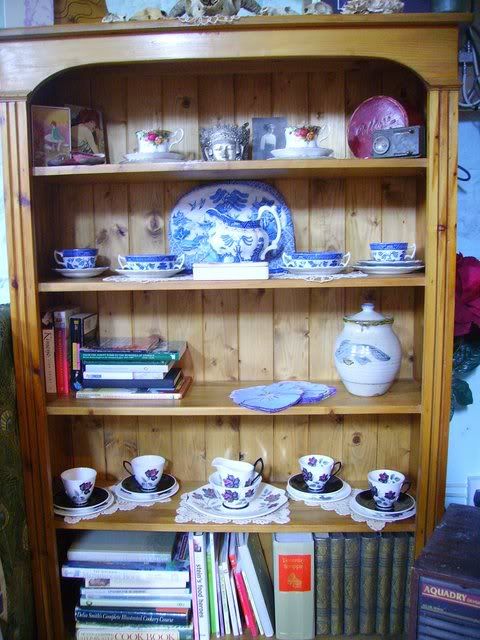 So, I've shown you mine, now I'd just love to see yours...pic spam me please!